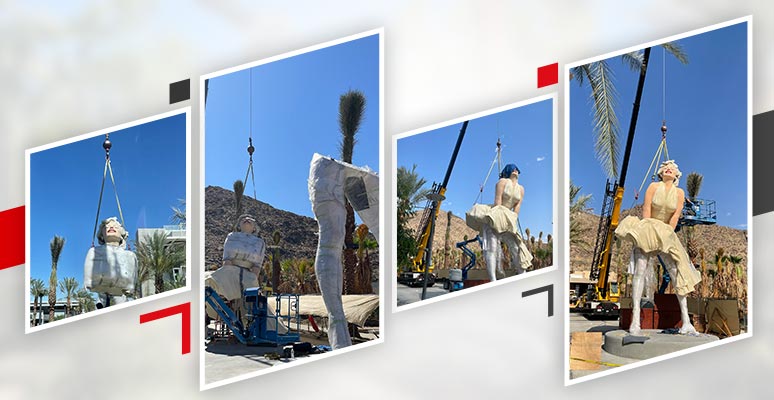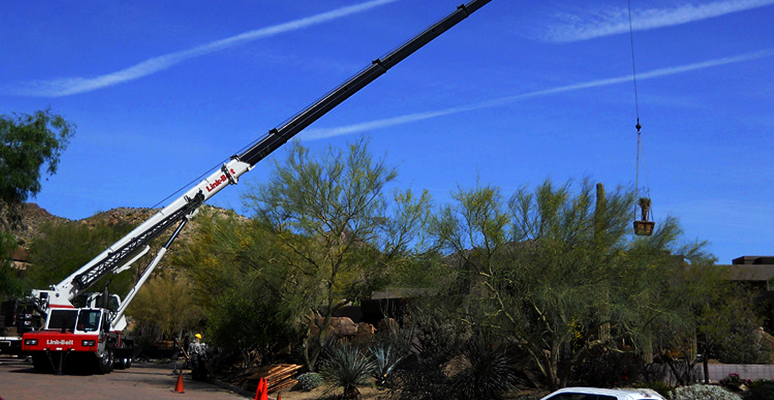 Crane Rental Services | Experts in Lifting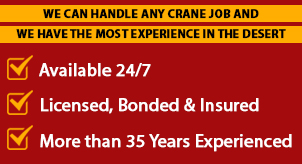 Contact us for Free Estimates
Fill Out The Form Below and We'll Get Back To You As Soon As Possible.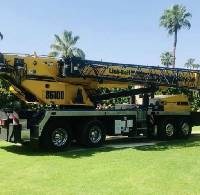 Don't let a heavy load weigh down your project—hire a crane by calling Desert Crane Service today. Based in Cathedral City, California, we have been providing crane services throughout the Palm Springs, Palm Desert, Indio Areas since 1984.
Moving the Immovable Object We provide crane rental services for residential, commercial contractors and businesses. Desert Crane Service has over 38 years of local experience here in Coachella Valley with the most affordable in hoisting and rigging.
A Tradition of Quality Service Locally owned and operated by John Rogers and Ricky Rogers, Desert Crane Service offers a high level of personalized service. Our crew is backed by more than 38 years of experience and we pride ourselves on providing customers with responsive services. When you need a crane to hoist building material, steel, cell towers, wind turbines, buildings, storage containers, an air conditioner lifted, spa installed, or anything heavy lifted, we get the job done quickly and correctly. We are very confident in our work, we have hundreds of local references we would be happy to share with you.
Contact us today!