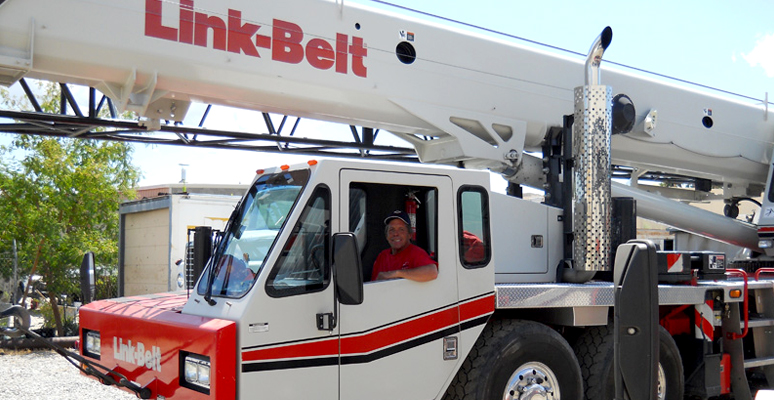 Heavy Lifting and Crane Services in Palm Desert, CA
At Desert Crane Service Inc. we have been in the crane business since 1984, providing fast and reliable crane services in Palm Desert, CA. We can transport and move any of your heavy or immovable objects and place them in a new location for you. We offer crane rental services for all residential and commercial contractors, homeowners, and businesses.
With over 35 years of local experience in California, Desert Crane Service Inc. offers the most affordable services for hoisting and rigging. Desert Crane Service also offers a high level of personalized service and we pride ourselves on providing customers quick and responsive services. Using the best equipment available, we can quickly move anything from large rocks, trees or boulders, air conditioning units, spas, steel beams, or practically any other heavy object. Contact Desert Crane Service to move your heavy equipment for you!
Crane and Lifting Services
Our range of crane and equipment lifting services covers:
Then there are also the crane services we offer to contractors needing help with specific heavy lifting. Some of these types of crane lifting include:
Contact Desert Crane Service for Crane Rentals and Services in Palm Desert
There is no job too big or too small for us to handle at Desert Crane Service Inc. We are one of the largest crane companies in the Desert and we provide the longest boom length to our customers. We even have great success setting up the huge sets for Coachella Valley Music and Arts Festival and Stagecoach each year, so you know you can entrust in our crane services with full confidence.
If you need heavy lifting or crane services in Palm Desert, California, or surrounding areas in Coachella Valley, entrust only in Desert Crane Service Inc. We provide the most affordable and reliable crane and lifting services and we are always ready to help you.
Give us a call today at 760-292-2738 or you can contact us through our online contact form. We look forward to hearing from you and answering any questions you may have.